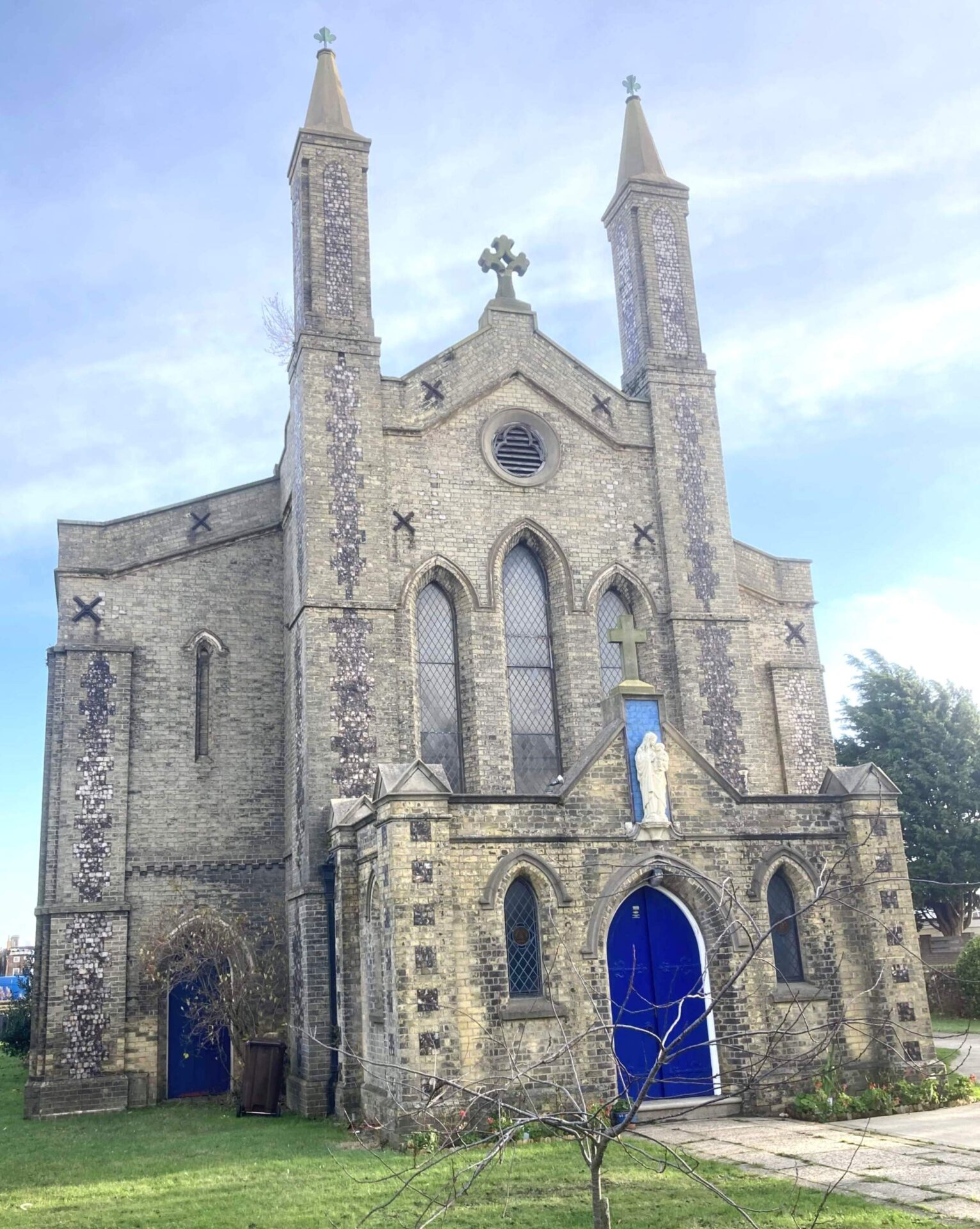 St Mary's Church, Southtown
A friendly, welcoming listed church dating from the Georgian period, St. Mary's was completed in 1831 on the banks of the river Yare. St Mary's situated on the east side of Southtown Road, has a long and glorious history; over the years it has served the residents of Southtown very well, and is now part of the Parish of Great Yarmouth.
To read the fascinating history of St. Mary's Church, click here  to access the Norfolk Churches website.
Our 10.30am Sunday services take place on alternate Sundays and midweek 10.15am services are on alternate Wednesdays. If you are travelling a long way to join us, please contact the Parish Office to confirm timings beforehand.
St. Mary's Church Hall, situated at the rear of the church building, is available for hire during mornings, afternoons and evenings.  Enquiries from groups or associations are most welcome and it is also available for private functions and children's parties etc.  Facilities include a kitchen, toilets, gardens and car parking. If you would like to enquire about a booking, please email the Parish Office (click here) or call 01493 858410.
Regular church groups include our popular Wednesday Club (see below), Friday Prayer group, Church fayres and jumble sales, and bingo. The hall is used regularly by a Karate Group, Wednesday Club, Rainbows, Brownies, Guides, Senior Guides and Esprit De Corps Cadets, as well as for regular fundraising events for the church and parish.
Local contacts for St. Paul's are Pat Stringer, Licensed Lay Minister on 01493 604082 or James Bishop on 01493 780784.
You can find St. Mary's on Southtown Road NR31 0JB. Please note the church is closed outside of services – if you wish to visit, please contact the Parish Office..
St. Mary's Wednesday Club   The Club was founded in 1984, by the then vicar,  Revd Stephen Weston. It is now in its 38th year and still going strong.  During this time the Club has met weekly, providing much needed outreach and friendship to the over 50's who live in the area of Southtown and further afield across the wider Great Yarmouth area  The club is a place where people can come, meet friends and have a chat over a cuppa.  Games of bingo and scrabble are played regularly, books exchanged and members' birthdays celebrated.
Meeting in the well-equipped, heated Church Hall,  members are made very comfortable. Meetings are held from 12.30pm to 3.45pm.  There is a weekly subscription of £1 which is put towards the hire fee of the hall.  Members arriving early can bring along a snack to eat before the activities begin and enjoy a social time with others as they arrive.  Members enjoy a bi-monthly 2-course fish and chips lunch; during the year outings are also arranged. We care for our members and keep in touch with anyone who has been absent.
The Club is a happy place to be and all are very welcome! Contact Pat or James above for more details.